VERSCHILLENDE SOORTEN FERMOB TUINSET
Fermob is een erg divers merk. Zo kunt u gaan voor een sierlijke tuinset of juist voor een wat stoerdere. Wanneer u voor een sierlijk design gaat, kunt u een aantal producten met elkaar combineren. Om te beginnen met deze Fermob tafel. De sierlijke details van de tafel gaan perfect samen met de Fermob armstoel. Daarnaast heeft Fermob ook nog een Fermob bank met hetzelfde design. Door al deze producten met elkaar te combineren, creëert u een mooie Fermob tuinset. Het leuke aan de Fermob collectie is, is dat ze verkrijgbaar zijn in de 24 Fermob kleuren. Hierdoor kunt u uw Fermob tuinset rustig houden, maar ook erg speels door bijvoorbeeld verschillende kleuren stoelen te combineren met elkaar. Alle producten van Fermob zijn voorzien van een anti-UV laag, hierdoor zijn ze weersbestendig en verkleuren ze niet! De onderstaande producten vormen samen een sierlijke Fermob tuinset.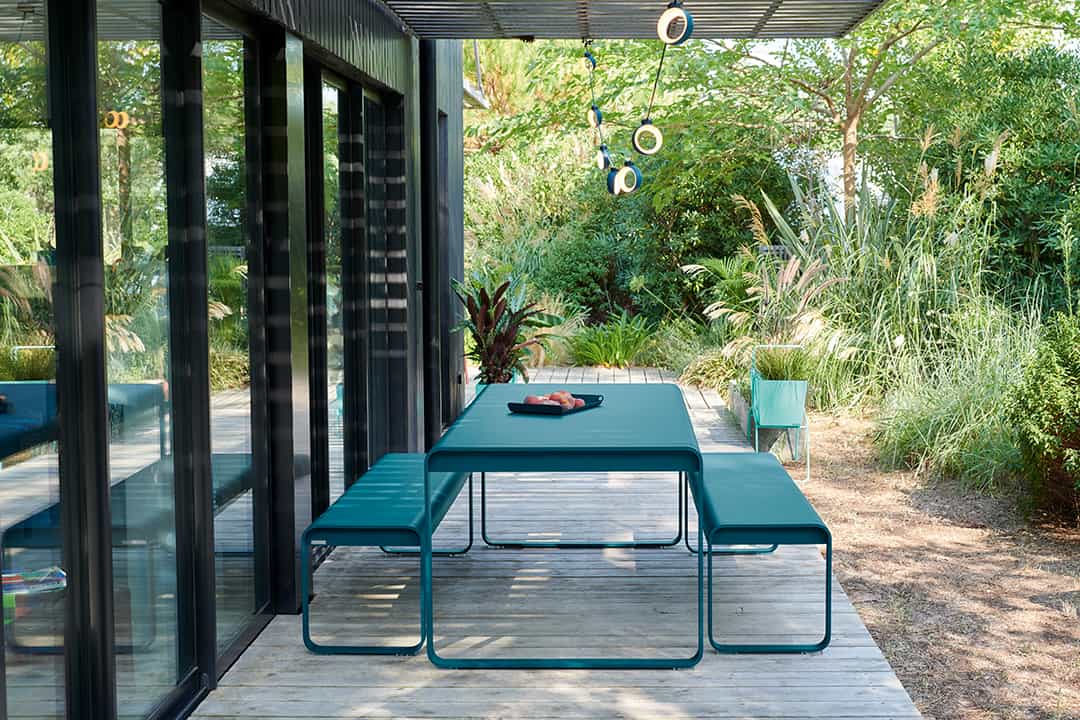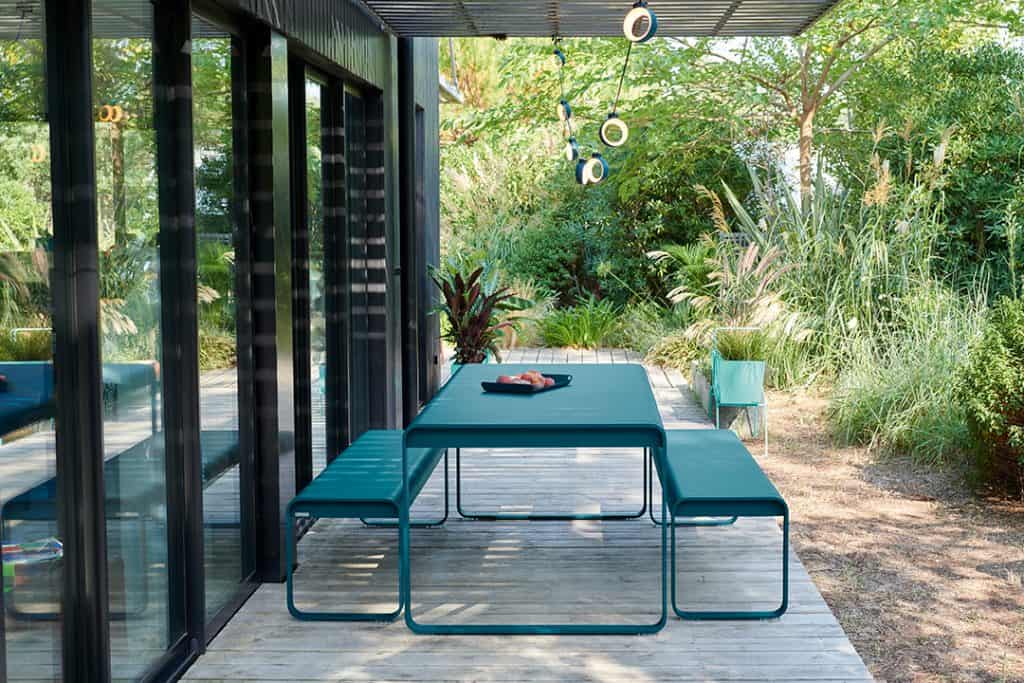 Wanneer u toch van iets stoerders houdt, heeft Fermob nog genoeg andere mogelijkheden. Zo kunt u kiezen voor de Fermob Bellevie tafel. Deze tafel heeft een luchtig karakter en is inklapbaar. Hierbij past perfect de Fermob Bellevie stoel. Ook deze stoel is erg functioneel, want je kunt hem namelijk opstapelen. Als laatste heeft Fermob ook nog een bank in dit zelfde design, namelijk de Fermob Bellevie bank. Net zoals de andere producten van Fermob zijn deze producten ook verkrijgbaar in de 24 Fermob kleuren én zijn ze voorzien van een anti-UV laag! Perfect voor de zomer en andere seizoenen. Bekijk hieronder de producten voor een stoerdere Fermob tuinset!
Iedere Fermob stoel is verkrijgbaar met een bijpassend kussen. Dit zorgt voor nog wat extra comfort. Alle Fermob artikelen zijn van de beste kwaliteit en gaan lang mee. Dit komt mede door de anti-UV laag. Hierdoor vervaagt de kleur van uw Fermob tuinset niet en blijven de producten altijd in de kleur zoals u het aangeschaft heeft. Dat is natuulijk ideaal, want zo lijken ze altijd als nieuw! Wie wil dat nou niet?
LIever iets anders? Bekijk dan ook onze Fermob tuinset of design tuinstoelen.
ONS LOOKBOOK EN ONZE WINKEL
Voor nog meer inspiratie kunt u een kijkje nemen in ons lookbook. Hierin vindt u verschillende tuinset gemaakt van Fermob producten. Zo krijgt u nog een beter beeld van de tuinmeubelen. Wanneer u de tuinmeubelen liever in het echt wilt bekijken, bieden wij u de mogelijkheid om naar onze winkel te komen. Deze bevindt zich aan de Pedro de Medinalaan 89-91 in Amsterdam. Hierin bevinden zich al onze producten zodat u ze op uw gemak kunt bekijken. Onze medewerkers kunnen u adviseren wanneer u hier behoefte aanheeft. Zo hopen we samen tot het beste eindresultaat te komen en om uw droom tuinset waar te maken!