BIJZETTAFELS DACKS
De definitie van een bijzettafel past niet altijd meer bij het hedendaags gebruik van het meubelstuk. Een bijzettafel is een mobiel meubelstuk dat naast een bank of stoel bijgezet wordt. Althans, dat is de definitie. Tegenwoordig zien we steeds vaker dat een bijzettafel als salontafel gebruikt wordt. Als middelpunt van de kamer dus. Lekker klein en compact. Past een bijzettafel op deze manier bij uw interieurwensen?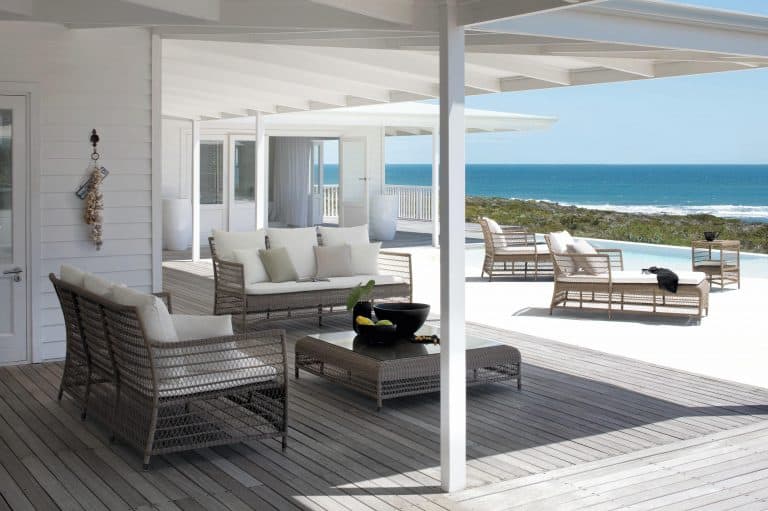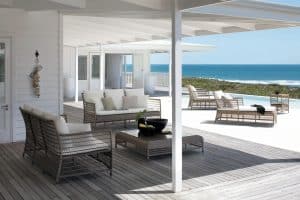 BIJZETTAFEL ROND
Een ronde bijzettafel is heel populair. Bij Dacks heeft u de keuze uit een groot assortiment ronde bijzettafels. Wat dacht u van de ronde Lollygagger bijzettafel of de Salsa bijzettafel? Beide designvolle bijzettafels vallen in het lager prijssegment en kunnen perfect bij uw bank of stoel passen. Luxe ronde bijzettafels zoals de PORCINI BIJZETTAFEL 41 WOVEN of de Blow bijzettafel kunnen uw interieur heel exclusief maken. Staat een van deze exclusieve ronde bijzettafels binnenkort bij u?
BIJZETTAFEL VIERKANT
Natuurlijk vindt u bij Dacks ook vierkante bijzettafels. Een voorbeeld uit de Voyager collectie van Gloster is de opklapbare bijzettafel met een dienblad. Deze bijzettafel is verkrijgbaar in verschillende kleuren. Gaan we verder kijken naar de exclusieve bijzettafels, dan neigt het in de richting van salontafels. De Roda Network bijzettafel is opgebouwd uit hoogwaardig teakhout en voorzien van een grijs hpl blad. Een andere bijzettafel die de titel salontafel ook niet zou misstaan is de Manutti Cobi bijzettafel.
HOUTEN BIJZETTAFEL
Een houten bijzettafel past perfect bij een houten tuinset. Heeft u al een perfecte tafel voor in de tuin gevonden, kijk dan zeker naar de bijzettafels van teak. Zo heeft Dacks de stoer uitgevoerde Gloster Deck Tafel in haar assortiment. Houten bijzettafels kunt u zowel binnen als buiten perfect binnen uw stijl plaatsen.
EXCLUSIEVE TUINMEUBELEN
Zoals eerder gesteld, misschien past uw bijzettafel goed bij de exclusieve design tuinmeubelen van Dacks. Indien u hiernaar op zoek bent helpen wij u graag, zowel online als in de showroom in Amsterdam. Het kan ook zijn dat u al over exclusieve tuinmeubelen beschikt. Hoe dan ook, wij helpen u graag bij het inrichten van uw tuin. Ook dit jaar kunnen wij u verrassen met dé outdoor collecties voor 2019.
Wilt u graag wat hulp bij het inrichten van uw tuin qua meubilair? Dacks biedt hulp bij projectinrichting. Ons team komt graag op locatie de situatie verkennen om passende voorstellen te doen. We spelen in op uw behoeftes met onze voorstellen. Staat binnenkort een bijzettafel van Dacks bij u?