EEN BIJZONDERE COLLECTIE
Bij Dacks vindt u de mooiste buitenmeubelen van exclusieve merken. We bieden meer dan 25 verschillende merken aan. Een korte selectie van de bijzondere merken die u bij ons kan vinden:
B&B Italia Outdoor: Dit merk is in 1966 opgericht door Piero Busnelli en is een internationaal referentiepunt geworden.
Fermob: Een Frans merk dat met de Luxembourg stoel een echte klassieker in handen heeft. De gekleurde aluminium producten zijn herkenbaar en tegelijkertijd ook heel praktisch omdat ze stapelbaar zijn.
Dedon: Op zoek naar een modern én comfortabele buitenmeubel dan is Dedon het merk voor u. De meubels zijn modern met veel aandacht voor comfort, waarvoor ze al verschillende prijzen hebben gewonnen.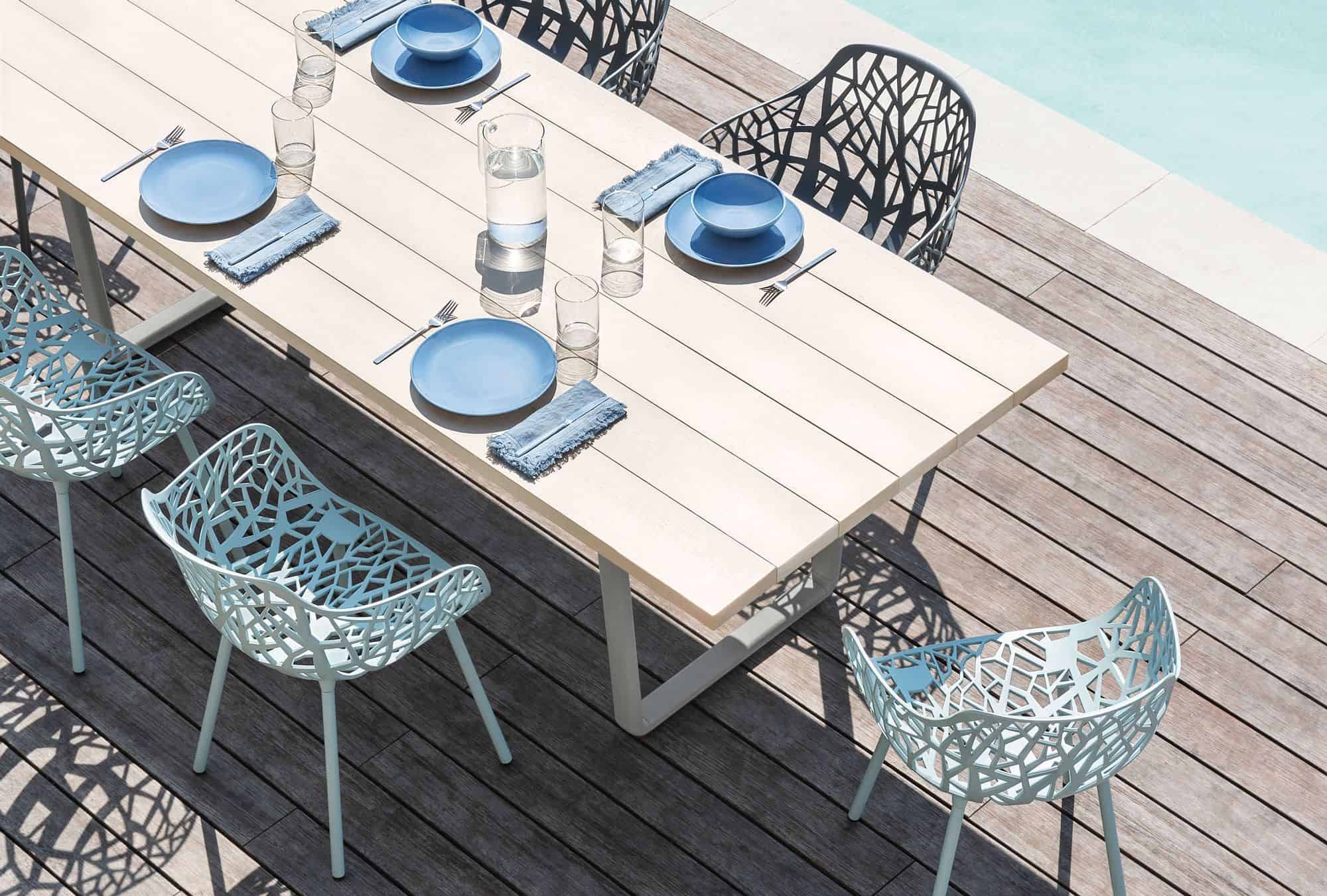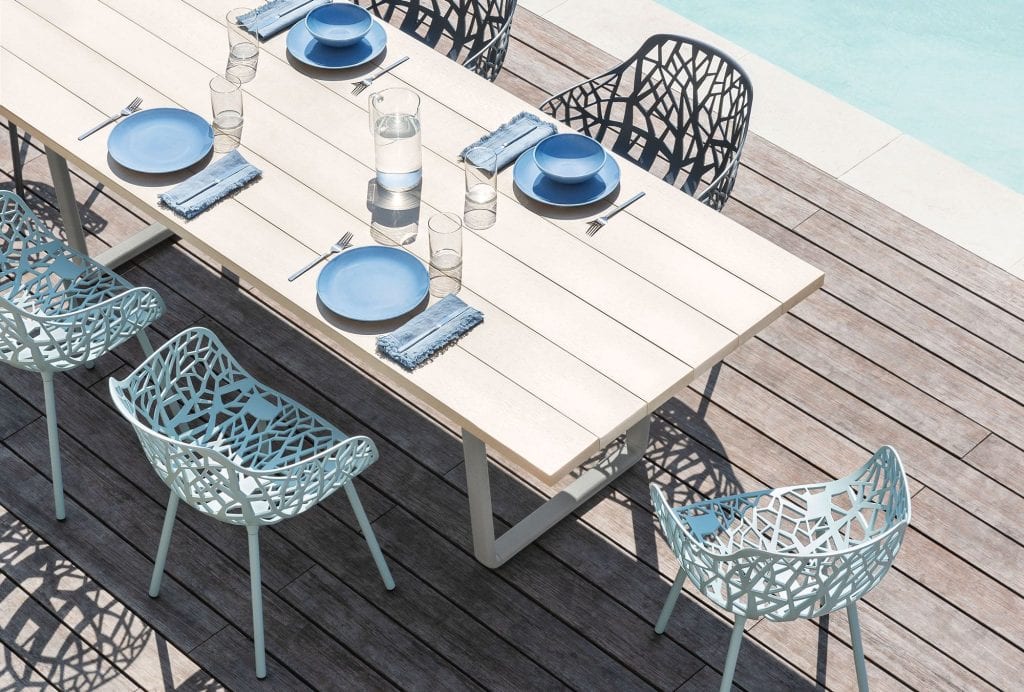 HOGE KWALITEIT VAN ONZE BUITENMEUBELEN
Onze buitenmeubelen zijn van hoge kwaliteit. Wat er onder andere voor zorgt dat deze het hele jaar buiten kunnen blijven staan, ze doorstaan elk weertype. Dat zorgt ervoor dat u een stuk minder hoeft te slepen met de meubels en eventuele accessoires. Op een zonnige dag kunt u meteen buiten genieten, want het staat al klaar in de tuin. Daarnaast zorgt de hoge kwaliteit van de meubels ook ervoor dat ze duurzaam zijn. U kan jarenlang genieten van uw buitenmeubelen. Ten slotte hebben ze een luxe uitstraling, wat uw tuin nog bijzonderder maakt. Onze moderne meubelen geven sfeer en maken de tuin compleet!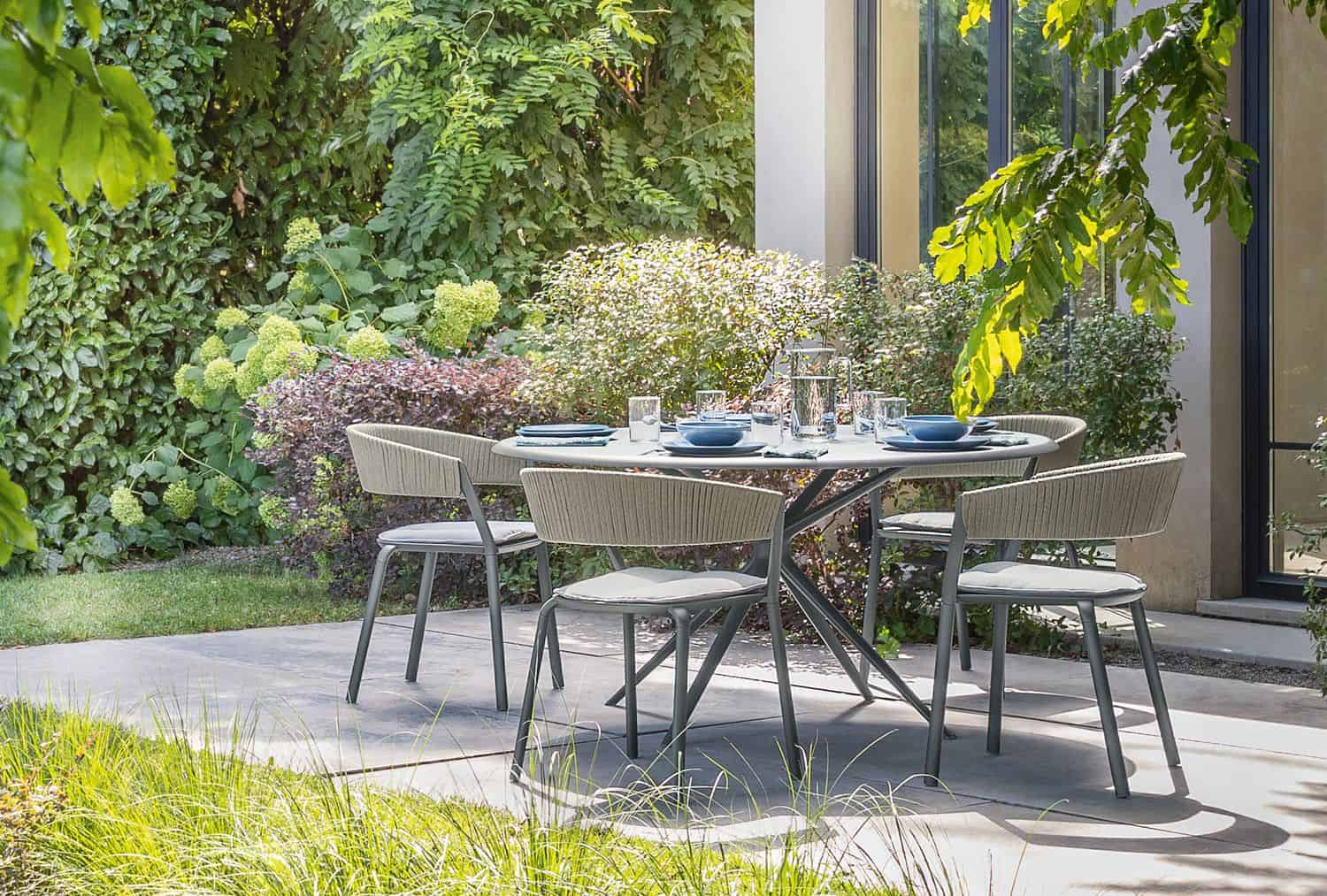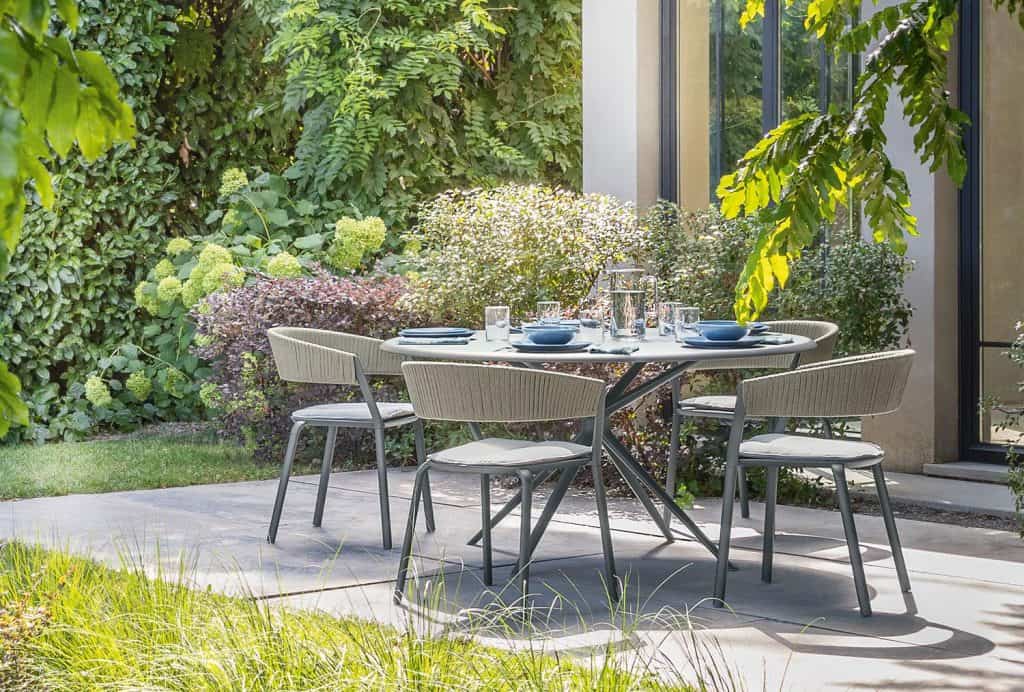 MEER INSPIRATIE NODIG?
In ons lookbook kunt u eindeloos scrollen, klikken en verschillende foto's bekijken. Een overzicht met verschillende stijlen, accessoires en meubelen. Zo krijgt u meteen een idee wat u mooi vindt of wat er perfect in uw tuin past. Door te klikken op de foto's komt u direct in de webshop terecht. Zo kunt u direct de meubels of accessoires bestellen en thuis laten bezorgen. Mocht u toch eerst de buitenmeubelen eens willen zien, testen en beoordelen dan kan dat in onze winkel in Amsterdam. In onze showroom vindt u een selectie van de mooiste tuinmeubels. We denken graag met u mee en staan klaar om advies te geven.