Ons aanbod aan B&B Italia banken is erg ruim. Door de verschillende kleuren, maten en materialen kunt u zeker een favoriet vinden. B&B Italia vindt dat tuinbanken net zo mooi mogen zijn als een bank in uw woonkamer. Dit hebben ze aangepast en laten terugkomen in hun nieuwe designs. Een B&B Italia bank zal daarom ook een echte eyecatcher zijn op uw terras!
OVER DE B&B ITALIA BANK
De B&B Italia bank is in verschillende varianten en materialen beschikbaar. Zo zijn er items die gemaakt zijn van gegoten aluminium, teakhouten latten of texileen. Alle banken zijn gemaakt van weersbestendige materialen, hierdoor kunt u uw B&B Italia bank met een gerust hart buiten laten staan. Daarnaast zijn er ook nog beschermhoezen verkrijgbaar, daardoor kunt u uw B&B Italia bank ook in de winter op uw terras laten staan.
De collectie van B&B Italia bestaat uit:
Een aantal items van de collectie zijn ook beschikbaar in diverse kleuren. Zo heeft u de keus om uw Erica in wit gelak aluminium met tortare kleur polypropyleen vezelverstrengeling, tortora gelakt aluminium met tortora keur polypropyleen vezel interlacing of als laatste optie antraciet gelakt aluminium frame met antraciet kleur polypropyleen vezel interlacing. Voor meer informatie of uitleg kunt u altijd terecht bij onze klantenservice.
Wanneer u een B&B Italia bank heeft gekozen die aan uw wensen voldoet, kunt u ook nog een kijkje nemen aan de volledige lijn van dat item. Zo heeft u de Gio sofa. Deze bank kunt u uitbreiden met een aantal andere producten uit dezelfde lijn. Op deze manier kunt u uw droombank in stijl afwerken met een aantal andere items. Wat dacht u van een bijpassend ligbed? Het waarmaken van uw droomtuin was nog nooit zo makkelijk!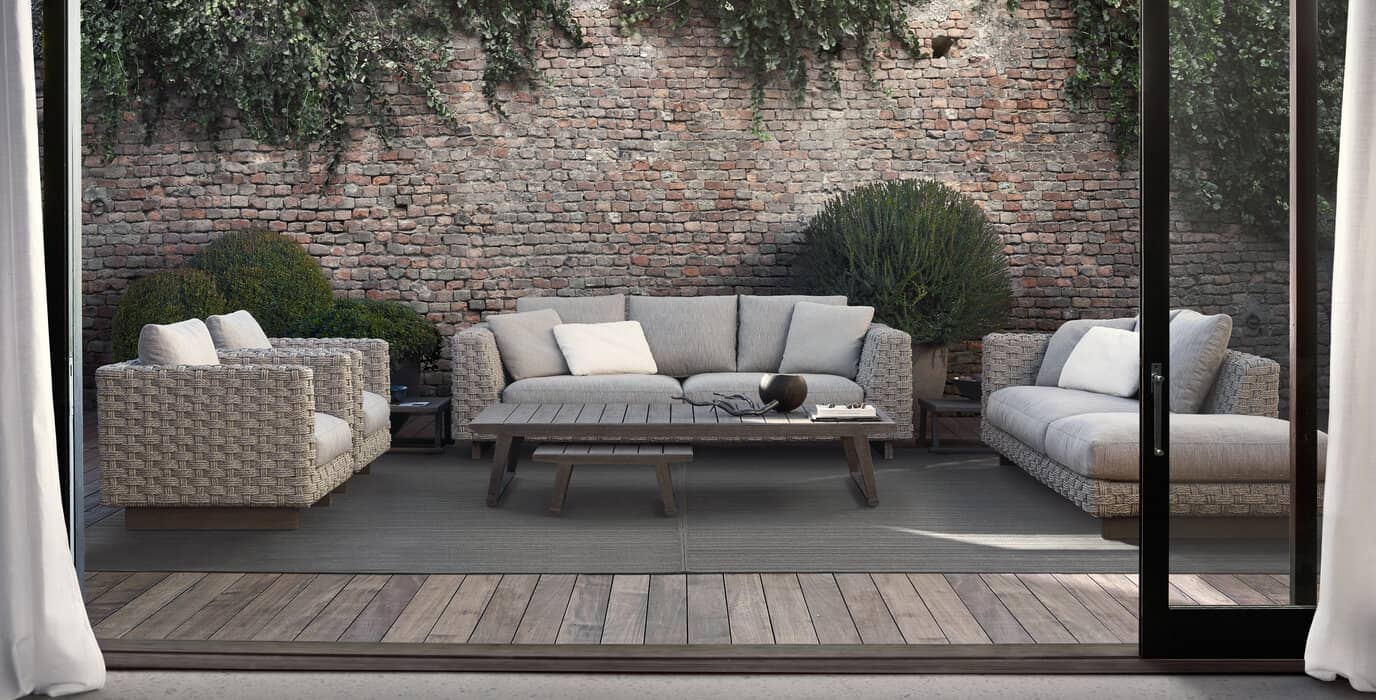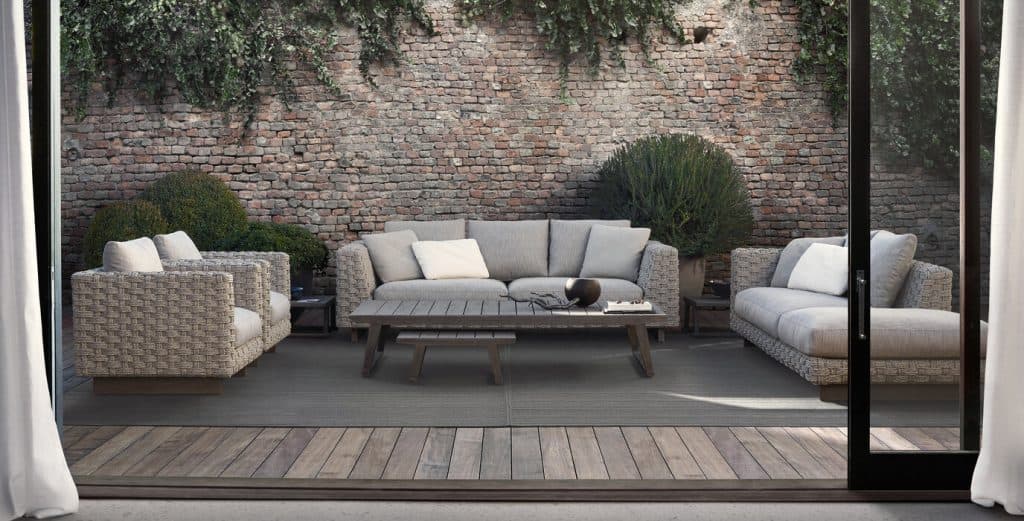 Hierboven vindt u twee van de B&B Italia banken die wij aanbieden. Wilt u meer exemplaren zien? Bekijk dan ons gehele assortiment op onze website.
B&B ITALIA BANK COMBINEREN
B&B Italia is een erg divers merk. Ze hebben namelijk niet alleen banken, maar ook andere items waarmee u uw droomtuin kunt waarmaken. Het toepassen van wat extra sfeer kan bijvoorbeeld door middel van een van de olielampen Deze lamp straalt niet alleen luxe en rust uit, maar is ook een echte toevoeging aan uw tuinset. Naast dat de lamp prachtig kleurt door zijn wit metalen systeem tegenover het vuur, is het ook een mooi exemplaar voor overdag. De olielampen zijn beschikbaar in verschillende maten en vormen!
Een ander accessoires wat perfect bij uw B&B Italia bank past, zijn de drie karam manden. Deze zijn beschikbaar in vier varianten die elk twee kleuren combineren: zuurgroen met pistache, overzeese blauw met blauw royal, violet met rood en steen met antraciet. Ideaal om een aantal spullen of fleece dekens in op te bergen!
Wij hebben verschillende B&B producten: B&B Italia salontafel, B&B Italia stoel. Ook voor een luxe tuinset of luxe loungeset zit u bij Dacks goed
NEEM CONTACT MET ONS OP
Onze werknemers staan altijd voor u klaar om u te helpen en adviseren. Heeft u hier interesse in? Dan kunt u contact met ons opnemen door middel van ons telefoonnummer of e-mailadres. Ook bent u altijd van harte welkom in onze winkel in Amsterdam.