ONZE EXCLUSIEVE LOUNGESETS
Onze exclusieve loungesets komen van verschillende topmerken. Onze producten komen van meer dan 25 exclusieve merken. Zo kunt u bijvoorbeeld meubelen bestellen van:
Deze merken hebben allemaal iets bijzonders en een uiteenlopende stijl. Veel van deze exclusieve merken werken nauw samen met vooraanstaande designers. Zo werkt Kettal samen met Rodolfo Dordoni en heeft Henrik Pedersen de populaire Grid lounge van Gloster ontworpen. Patricia Urquiola heeft de bende Castana voor B&B Italia outdoor en de Maia lijnen voor Kettal ontworpen. Naast deze samenwerkingen hebben deze topmerken allemaal hun eigen stijl. Zo haalt Tribù zijn inspiratie uit architectuur en brengt daarmee een mix van modernisme, elegantie en puurheid. En is het kenmerk van de producten van Fermob: kleur. Dedon stelt uitzonderlijke eisen aan zijn producten en heeft dan ook maar liefst 4 maal de "IF Design Awards" in ontvangst mogen nemen.
ONZE EXCLUSIEVE LOUNGESET COMBINEREN
Onze exclusieve loungeset is eenvoudig uit te breiden met onze andere luxe buitenmeubelen. Door onze meubelen te combineren creëert u een luxe, unieke en exclusieve uitstraling in uw tuin. Naast onze loungeset bestaat ons assortiment uit:  
U heeft de keuze uit veel combinaties en kunt uw tuin precies inrichten als u voor ogen heeft. Door dit brede aanbod heeft u keuze uit verschillende stijlen, zo kunt u kiezen uit een moderne tuin of een tuin met een futuristisch karakter. Met onze aanbod loungemeubelen kunt u tot rust komen en genieten op uw terras. Door uw terras, gezellige hoekjes of mooie objecten in uw tuin te verlichten kunt u extra sfeer creëren en deze plekken extra uit te lichten.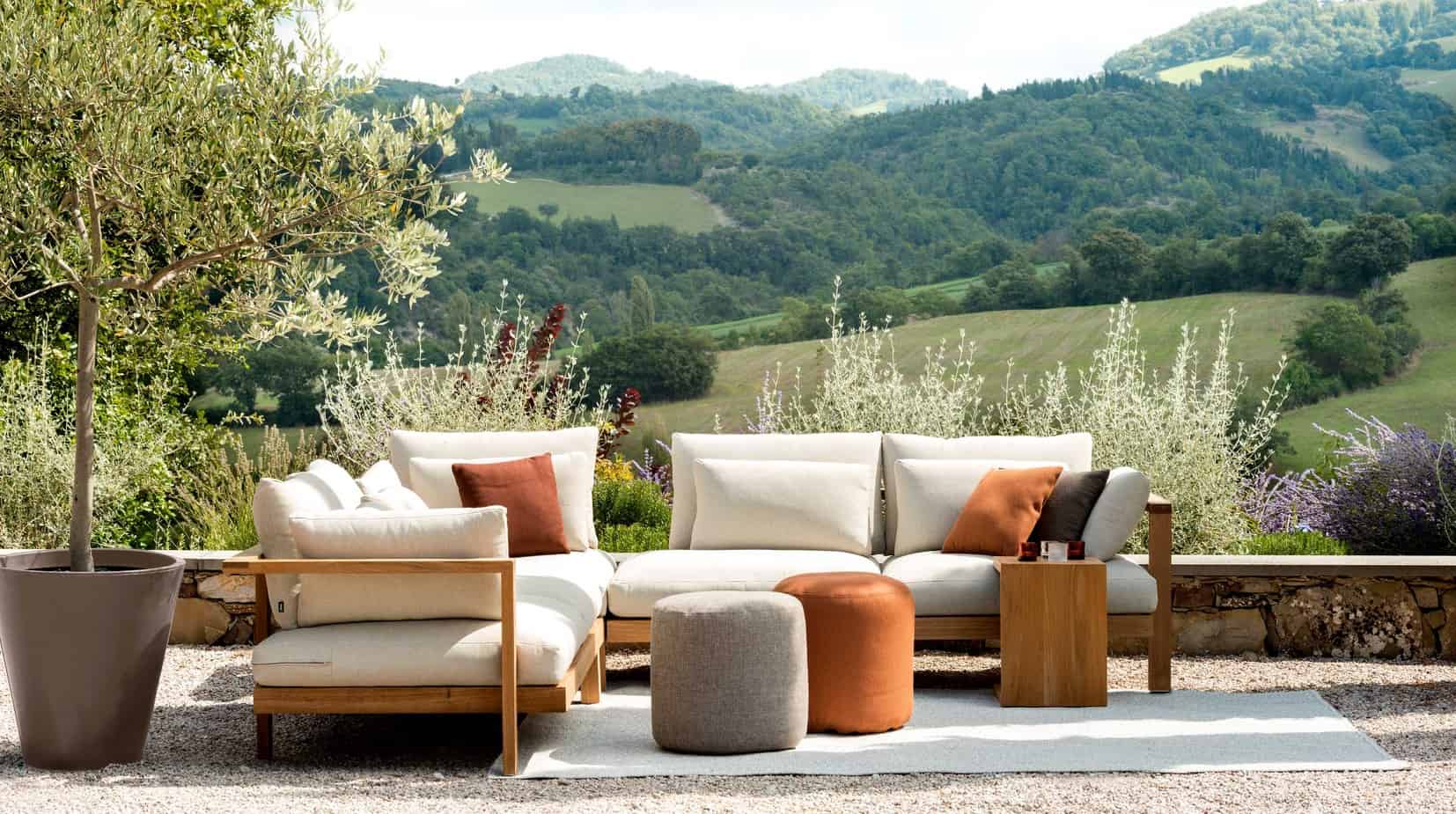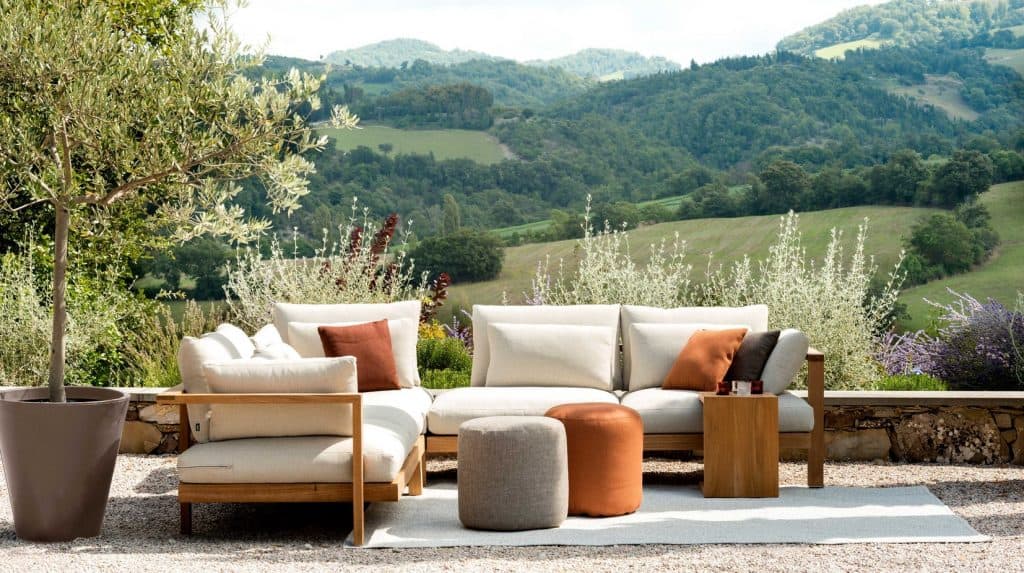 GET INSPIRED BY DACKS
Bent u benieuwd naar onze exclusieve loungesets en wilt u inspiratie opdoen voor uw tuin? Bekijk eens ons Lookbook en "Get inspired by Dacks". In ons Lookbook ontdekt u welke materiaalsoorten u aanspreken en welke verassende combinaties in uw tuin passen. Nadat u inspiratie heeft opgedaan kunt u een kijkje nemen in onze webshop, hier vindt u een compleet overzicht van al onze meubelen die wij aanbieden. De beste indruk vindt u echter in onze winkel in Amsterdam. Hier kunt u al onze producten bekijken en uittesten. Daarnaast staat ons ervaren team klaar om u te inspireren en adviseren.