Iedereen heeft een ander idee over wat luxe ligbedden zijn. Voor de één moet het ligbed in verschillende standen kunnen, de ander kiest voor het comfort van een kussen op het ligbed. Of misschien kiest u wel voor luxe ligbedden die verrijdbaar zijn of voor een compleet daybed. Dacks staat klaar om te helpen bij het maken van uw keuze!
BATYLINE BEDDEN
Wanneer u aan een ligbed denkt, denkt u al snel aan de luxe ligbedden met Batyline zittingen. Deze luxe ligbedden kunnen makkelijk en multifunctioneel ingezet worden, bijvoorbeeld aan het zwembad of op het terras. Batyline is een vezel die uitzonderlijk goed bestand is tegen alle weersomstandigheden en door de stevige structuur vormvast, rekbestendig en scheurvast is. Omdat dit materiaal geen vocht opneemt drogen de luxe ligbedden van Batyline snel en zijn daardoor eenvoudig te reinigen. Daarbij komt ook dat Batyline zonlicht doorlaat en geen hitte vasthoudt. Dacks heeft verschillende luxe ligbedden van Batyline in de collectie, onder andere van Fermob, Tribù en Gloster.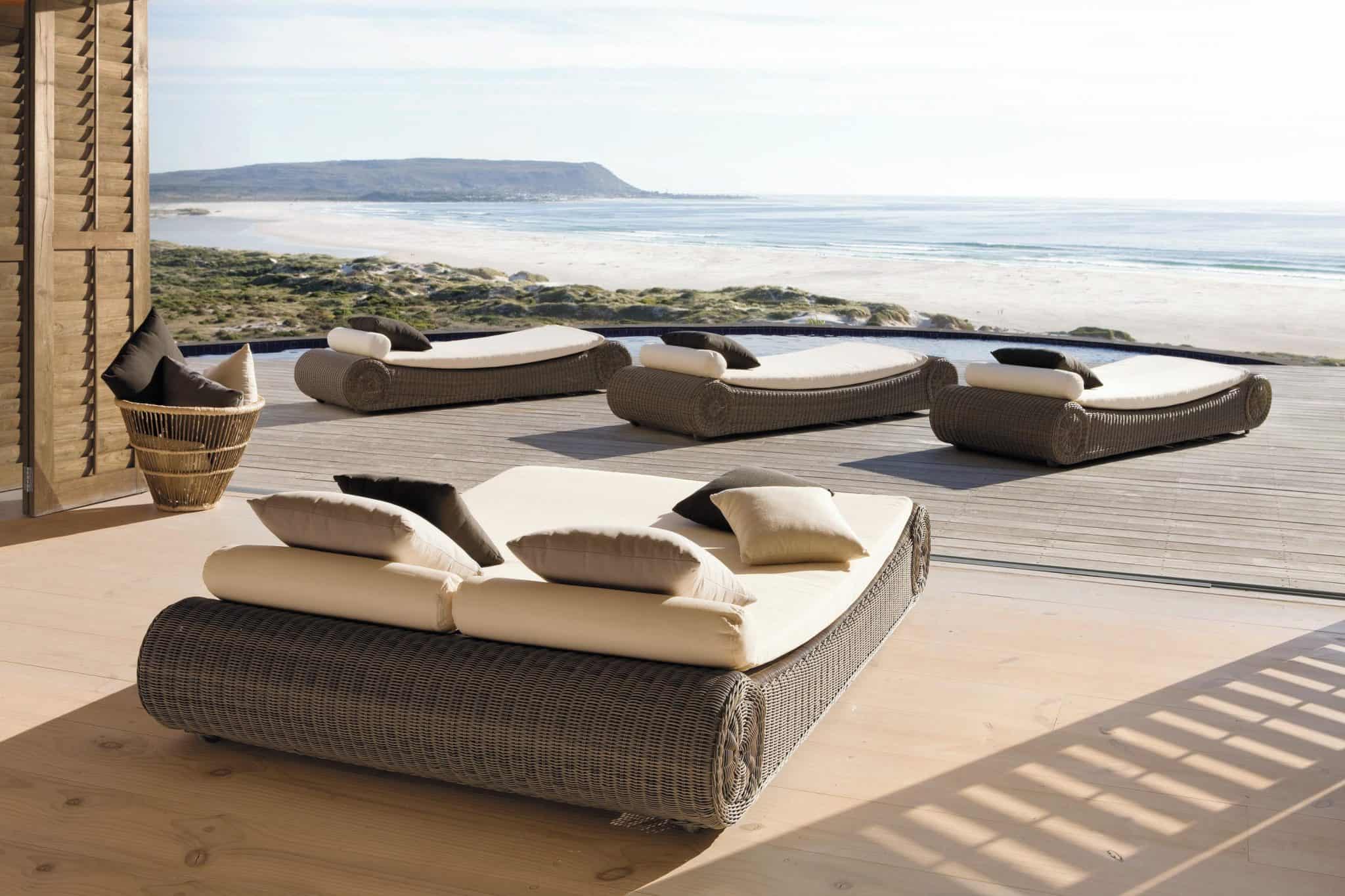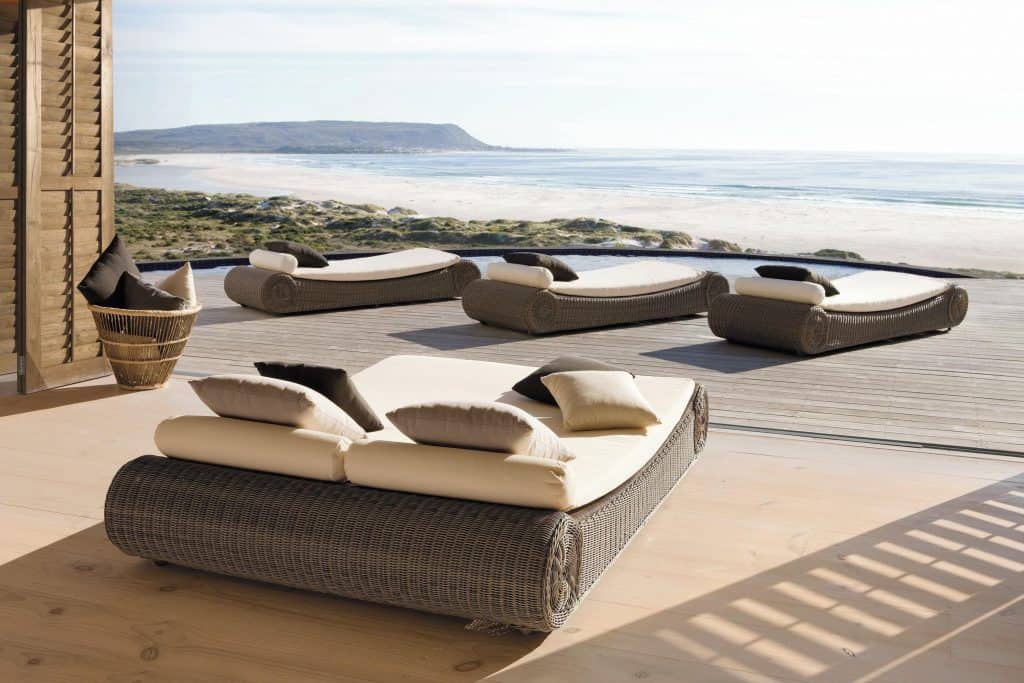 DAYBED
Als u voor de overtreffende trap wilt gaan dan is een daybed een absoluut pronkstuk. Diverse merken die wij voeren bij Dacks, zoals B&B Italia, Tribù, Kettal en Gloster, bieden luxe ligbedden in de vorm van een daybed aan. Deze grote ligbedden bieden plaats aan meerdere personen en zijn een waar lustobject! Deze extreem luxe ligbedden mogen met recht de naam daybed dragen, aangezien deze luxe ligbedden voorzien zijn van een heerlijk matras en gevuld zijn met comfortabele kussens. Hetzelfde comfort als in uw bed dus, alleen met de zon erbij nog extra luxe! Maar ook aan degene die liever de schaduw opzoekt is gedacht, bijvoorbeeld met de Nestrest van Dedon of de Lodge van Gloster. Hiermee waant u zich in een luxe resort vanuit uw eigen tuin!
Het mooie aan deze luxe ligbedden is de mogelijkheid om dit te combineren met diverse tuinmeubelen zoals: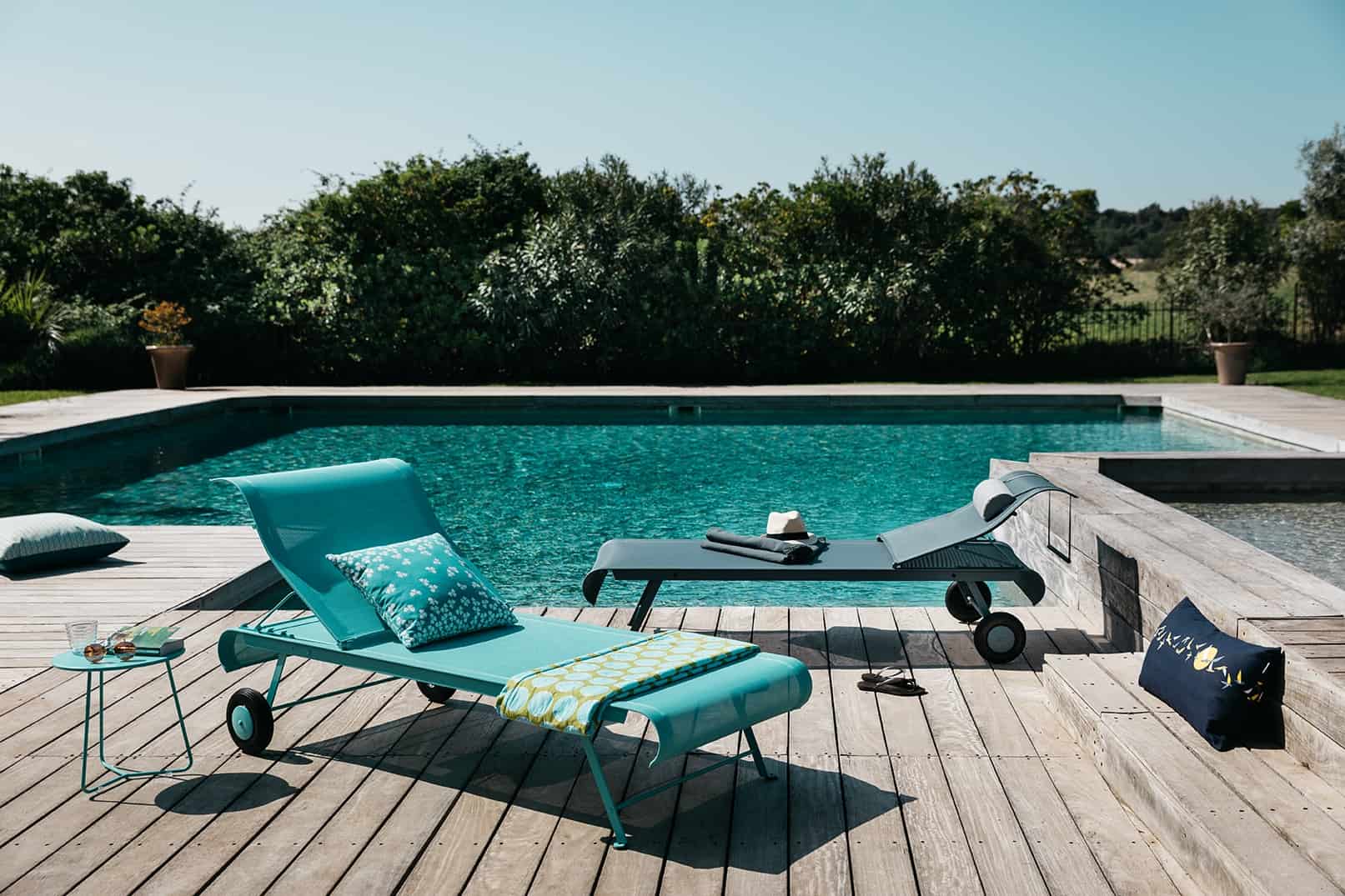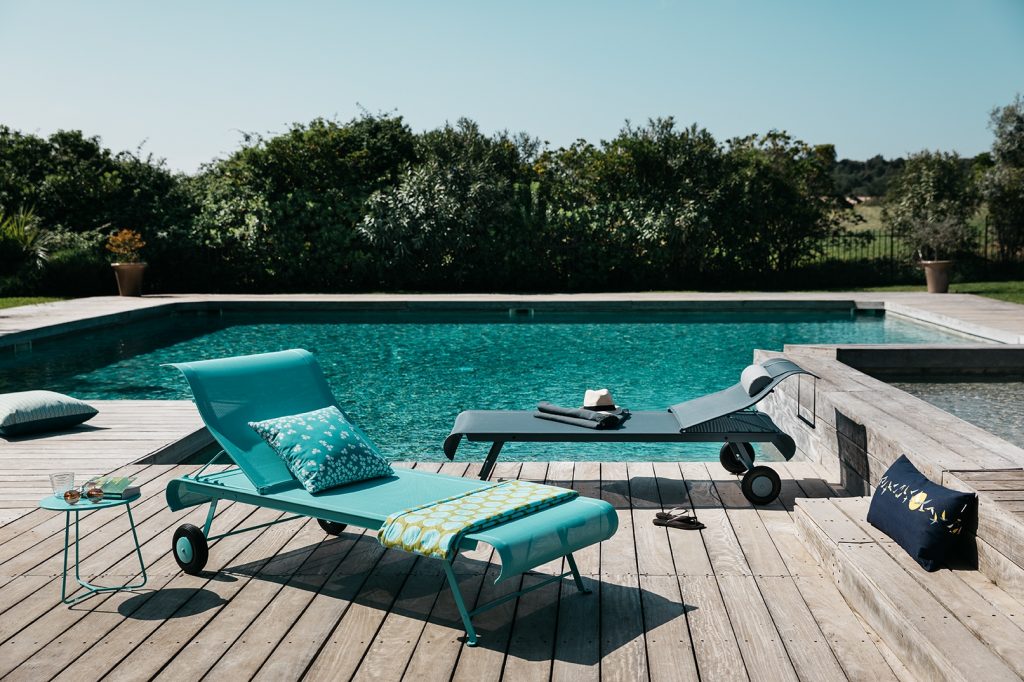 ADVIES OP MAAT
Wij begrijpen dat het uitzoeken van luxe ligbedden geen makkelijke opgave is. In onze showroom waar wij een selectie van luxe ligbedden hebben staan helpen wij u graag bij het maken van een keuze. Wij luisteren naar uw wensen en denken graag mee wat geschikt zou zijn voor uw situatie. Wij laten de mogelijkheden zien en adviseren welk materiaal het beste past bij uw wensen en eisen. In onze showroom doet u daarnaast ook inspiratie op en komt u wellicht tot ideeën!
KOM INSPIRATIE OP DOEN!
Bent u op zoek naar luxe ligbedden maar komt u er maar niet uit wat u echt wilt? Kom dan langs in onze showroom in Amsterdam en doe inspiratie op, win advies in en laat een wereld voor u open gaan. Of bekijk alvast onze lookbook. Wie weet tot snel bij Dacks Amsterdam!