OVER DE FERMOB TUINTAFEL
De Fermob tuintafel is net als alle andere producten uit de Fermob collectie gemaakt van aluminium. Ook zijn de Fermob tuintafels weerbestendig door een poedercoating die UV stralen beschermt. Zo kunt u uw tuintafel de hele zomer in uw tuin laten staan. Zonder dat de kleur vervaagd of uw tuintafel begint te roesten! U kunt hierdoor zelfs vanaf binnen bij een regenachtige dag van uw Fermob tuintafel genieten die in uw tuin staat.
De Fermob collectie bestaat uit verschillende designs. Zo heeft u de keus om voor een klassiek exemplaar te gaan of voor een meer moderne versie ervan. Daarnaast zijn een aantal van de Fermob tuintafels beschikbaar in een inklapbare versie. Ideaal bij het opbergen van uw tuinmeubilair!
Naast de keuze uit een klassieke of moderne uitvoering heeft u ook nog de keuze uit een ronde- of vierkante blad! Natuurlijk zijn al onze exemplaren in de 24 Fermob kleuren beschikbaar. Het leuke is dat de Fermob stoel ook leverbaar is in de 24 Fermob kleuren. Hierdoor kunt u verschillende kleuren met elkaar combineren en op deze manier uw tuinmeubilair erg persoonlijk maken! De keuze is zo groot dat u uw Fermob tuintafel zo kunt samenstellen zodat het altijd perfect in uw tuin past.
FERMOB TUINTAFEL COMBINEREN
De Fermob tuintafel is erg makkelijk en leuk te combineren met een aantal andere producten. Zo heeft u natuurlijk stoelen nodig waarin u lekker kunt genieten van de zon. Fermob biedt naast stoelen ook nog een aantal soorten accessoires voor op uw Fermob tuintafel aan. Wat vindt u van onderzetters in de vorm van een vogel, klavertjevier of banaan? Het totale plaatje kan natuurlijk niet ontbreken zonder een aantal sierkussens. Ook deze zijn beschikbaar in onder andere leuke motieven zoals bananen, meloenen of kokosnoten. Ons gehele assortiment met accessoires kunt u vinden op onze website.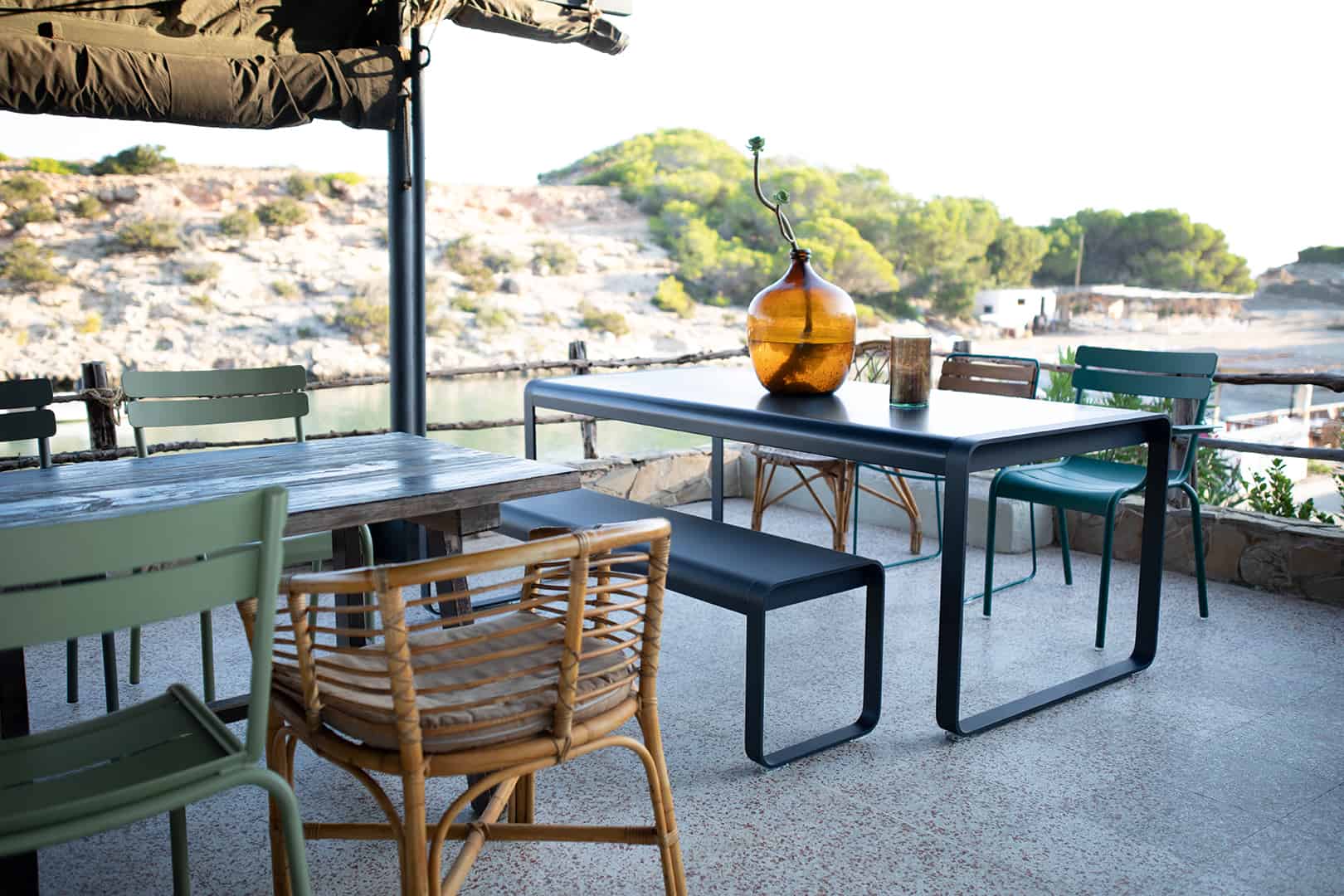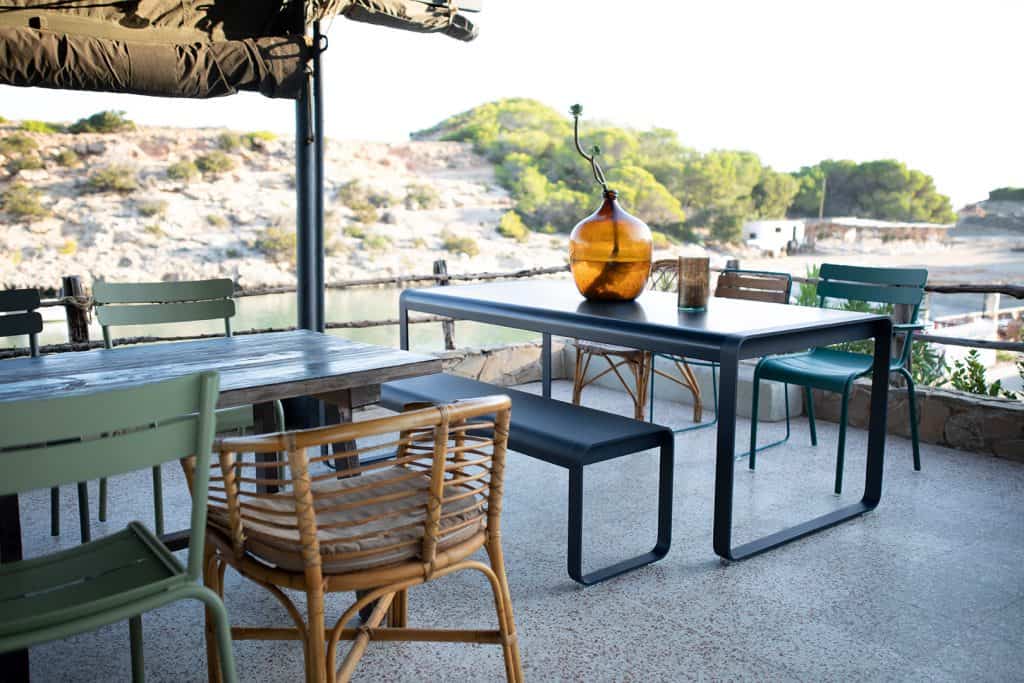 MEER INSPIRATIE NODIG?
Voor een wat duidelijker beeld van een aantal producten bij elkaar kunt u een kijkje nemen in ons lookbook. Hierin vindt u afbeeldingen zoals ze bij andere klanten te vinden zijn. Daaronder vindt u ook nog Get inspired by Dacks. Ook daar kunt u producten vinden, alleen kunt u ze ook direct bekijken door op het vlindertje te drukken. Natuurlijk kunt u ook altijd een kijkje komen nemen in onze winkel. Onze werknemers staan daar klaar om u het beste advies te geven bij het tuinmeubilair. Kom gerust een kijkje nemen en maak uw droomtuin waar!